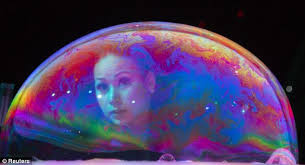 I swear, I don't know which is worse: to lose vital functioning body parts or to lose one's memory and therefore mind. I'd say they both pretty much suck! And if that sounds indelicate, too bad. You'll just have to get over your proper, persnickety selves. Yes, I'm in a kind of a funk today, and all too often, too many days. I can be an Eeyore like the best of them. Just keeping it real.
Sometimes it's hard to keep a sense of humor or to have a whole lotta Grace in the face of either intermittent, ongoing pain, or the inability to do simple functions I used to be able to do like go for a walk without the aid of hiking poles or a walker. I have come a long way and can even walk short distances on my own, but I cannot sustain it throughout the day without pain.
Pullease
 And I must say, it really frustrates me to hear someone complain about what seems to be, in relative terms, a little ache, a little pain, the equivalent of a hangnail or a papercut. Now, I know that when I am in this kind of a mood I not only do not want to stay in it long, even though I indulge myself. Just as importantly, I can guarantee I will end up laughing at myself. It never lasts (although I sure seem to circle back to it.)
But sometimes I get stuck. It is hard to have the body continually deteriorate bit by bit, body part by body part—this otherwise exquisite, yet prone to break down communication device. Quite frankly, I'm too friggin young for this! Besides the tumor that was removed a year ago, along with 2 1/2 GI portions, I also have had a series of vertebrae's fracture and collapse. (Yes, yes, I know I've complained about this before.)
I really have made tremendous progress since, but it seems the deterioration and decay is not done.
Eye to Eye
Recently I was diagnosed with Macular Degeneration, the leading cause of blindness in old people. But I'm not old! Am I? This really should be someone else's problem, a much older person, not a 67-year-old's. This latest diagnosis has been particularly sobering. How will I write?? Of course there's a way. Braille. How will I drive? The flat out fact of that is, I won't. While I haven't been driving since my surgeries a year ago, I was viewing that as only a temporary condition. That could change.
And then of course—horror of horrors—how will I change my colostomy bag? Do they have bags in braille? Can I have little dots put on my belly right around the stoma so I can guide the bag opening exactly where it needs to be? This is important stuff for me. It's certainly more important than teeth although they are going too. (Resorption!)
Eruption and Turning
I started this little series of paragraphs really pissed – – at people who are healthy (how dare they!), at young people, people who encourage me to keep on keeping on (oh sure, you try it,) at well-meaning folks who tell me this is a "growth opportunity"… a blessing in disguise for serious spiritual advancement!
And then of course, as night follows day, as I am writing this, I cry, feeling sorry for myself, pitifully, pitifully sorry for myself, and always, always, dammit, end up laughing at the absurdity of it all. For I know deep down where the One True Thing of me really lives, I survive. I am completely intact! The cursed package, the previously robust, svelte, athletic even, container is a facade. The cute clothes adorning curvy hips, the bobbles dangling from ears once nibbled on by seductive men, the ferocious energy I once displayed in jobs and select social occasions as a younger version of myself has all been part of a long one-act play.
My Body Not My Self—The Gameboard
Play, that's it! A fraud perpetrated on myself, a kind of make believe  colluding along with everyone else in our society. The lies we tell ourselves about who we are are just that: lies. A deception so sophisticated we drink it up like Adam and Eve, until of course the body starts breaking down and we are naked. But the beauty about being naked, which is to say, exposed for not the Who but the What of us—of me—the essence that lays beneath the facade, is not just the truth insisting on being released. It is that kernel, the seed that carries the One True Thing of "me" effortlessly given by life's originator itself, a Grace not of ourselves. I can pretend I make myself but at the end of the day I know I cannot. I can only grow, morph, transform even as I chafe against the constraints of Earth School.
And of course I understand, clearly, "ah yes, this is how it was always meant to be." The thing we thought we were will always unfold, or emerge, or transform— whatever language you want to ascribe to it—into the state of being, of awareness, evolution one could say, it is meant to be. The beauty of each state has been intoxicating until of course, it wanes, followed by disappointment, anger, regret, sorrow, a husk of its former self waiting for the new perspective to gradually come into focus, with or without benefit of a literal, physical vision loss that forces not a narrowing of sight and understanding, but an expansion of it.
http://www.rosaliecushman.com/wp-content/uploads/2018/05/images-1.jpg
165
305
Rosalie
http://www.rosaliecushman.com/wp-content/uploads/2016/04/RCushman-logo.jpg
Rosalie
2019-07-29 00:51:33
2019-07-29 00:51:33
Chafing Against The Constraints Of Earth School