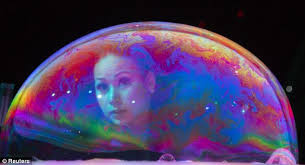 I don't know how I feel about the recent article below and its position. It strikes me as a chicken and egg debate and therefore a bit fatuous, intellectually self-serving. So many things have broken down in our culture, and institutions seem symptomatic of that. As highly educated elites, and let's face it that is what we are—well educated, ponderous, separated in so many ways from those who aren't—I think we also have to look at ourselves and our own self absorption, our own precious positions that we cling to. We are those institutions—we are them and they are us.

America has gotten so big, so unwieldy, so degraded on so many levels and not just institutions, I don't know how we change our perspectives. Sometimes rot and decay take on lives of their own. Can this very large ship be turned around, chart a new course? Is anyone reading this article willing to change and volunteer or go work for any of these structures?? Not a criticism; just a question we owe ourselves to consider.

I have no answers, no recommendations other than taking a steely eye turned inward to examine our own participation or lack thereof. What does it mean to love our neighbors as ourselves? What is the difference between equality and equity? They are not the same. Equity is providing resources, financial as well as modeling behaviors/examples to those who are deprived, and provide them with what they need to sustain and flourish their lives. Equality assumes that everybody has to have the same $10 no matter what. It's absurd.

One of the things I've always loved about Joan Dideon is her talent to hold a mirror to my generation, our generation. I miss her voice. We have been as selfish and self-absorbed as what came before ours. We also inherited highly virtuous qualities and values as well: hard-working, commitment to community to some degree, a reasonable sense of right and wrong. How we apply these positives has to be recontextualized, however, which is the rub.

Obviously not everyone has the same talents, expertise, aptitude or abilities. Yet can't we all see we needn't not "self-segregate" from those we perceive as having less, or who are not like us? If we have no courage to be the change, that is what our institutions will mirror back. Helen Keller's quote springs to mind at this time in our national crisis:

"I am only one, but still I am one. I cannot do everything, but still I can do something; and because I cannot do everything, I will not refuse to do something that I can do."

If we are not dead there is likely something all of us can do as individuals to "be the change." It is our charge to figure out what that is, large or small. After all, if we have lost faith in our institutions like the title of the Op-Ed below suggests, that also implies we have lost faith in ourselves. Yet only we can regain that faith. It is high time we held ourselves accountable as well.
To access article below, press graphic to select link using touch screen or right click with mouse.
http://www.rosaliecushman.com/wp-content/uploads/2018/05/images-1.jpg
165
305
Rosalie
http://www.rosaliecushman.com/wp-content/uploads/2016/04/RCushman-logo.jpg
Rosalie
2020-01-19 20:07:17
2020-01-21 16:40:37
Have We Lost Faith In Ourselves?